Awards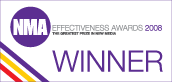 NMA Effectiveness Awards 2008
Awarded 'Best New Business' - June 2008
The awards, now in their 11th year, celebrate those in the Digital Media Industry who have achieved tangible business benefits through interactive media. The judges said the combination of a proven track record from the management team and ambitious investors meant viagogo was a clear winner.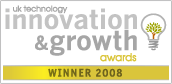 UK Technology Innovation and Growth Awards 2008
Eric Baker Awarded Technology CEO of the Year - March 2008
viagogo's CEO Eric Baker was given the award for Technology Chief Executive of the Year. The Awards recognise individuals and organizations that drive the success of the UK's fastest growing technology companies.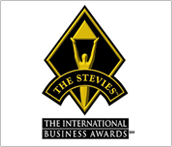 The Stevies - The International Business Awards 2007
Awarded 'Best e-commerce' - July 2007
Recipients of the awards were selected from more than 1,000 nominations received from companies and individuals from more than 30 countries. viagogo was also nominated as a finalist in the "Best New Company" and the "Best New Service" categories.