Entradas Beyond Wonderland
Beyond Wonderland 2012 promises to be another exciting production from Insomniac Events. Featuring A State of Trance episode 550 live with Armin Van Buuren as one of its headliners along with other artists Armin will handpick for this special performance. Other confirmed performers include Steve Aoki, Datsik, John O'Callaghan and the Hospitality Tour featuring High Contrast with MC Wrec, Camo & Krooked, Dynamite MC and Netsky with MC Verse. The talent over multiple stages will give you great choices of trance, house, D&B, techno and dubstep to see. Get your tickets for Beyond Wonderland as demand is very high for this exciting event and it will likely sell out! Don't miss Beyond Wonderland 2012, get your Beyond Wonderland tickets on viagogo today!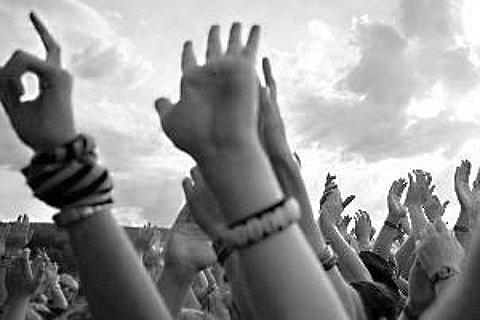 Beyond Wonderland
Date de alta para Beyond Wonderland recibe alertas sobre las entradas
Date de alta aquí para recibir información sobre las fechas en las que se pondrán a la venta, sobre las horas y la información acerca de las salas. Sé el primero en saber cuándo estarán a la venta las entradas para Beyond Wonderland
Su dirección de correo electrónico no es válida
¿Conoces el evento Beyond Wonderland que no podemos encontrar?
Haga clic aquí
Entradas para Beyond Wonderland
Compra o vende entradas de Beyond Wonderland en viagogo. También puedes apuntarte arriba para recibir las Alertas de Entradas para seguir informado de cualquier novedad de Beyond Wonderland ponte en fila y recibe las ofertas de entradas para los eventos que están por venir. Si tienes alguna duda sobre cómo usar viagogo, visita nuestra página: Preguntas frecuentes , o si necesitas ayuda para comprar tus entradas de Beyond Wonderland llama a nuestro servicio de Asistencia para compras: + 44(0)20 3137 6084 .
viagogo es un sistema online de intercambio de entradas de conciertos, entradas de deportes, entradas de teatro.
Alertas de entradas
Suscríbete para recibir información y ofertas de Beyond Wonderland
Su dirección de correo electrónico no es válida