Ingressos para The BBC Proms
Com algumas das atuações mais memoráveis da música clássica, há uma grande procura pelos ingressos para The BBC Proms. Encontre os ingressos para The BBC Proms que procura em viagogo, o maior mercado de ingressos do mundo. Selecione um evento para ver a gama de ingressos disponíveis ou veja a digressão de The BBC Proms 2013 no mapa para encontrar um evento perto de si. Também pode vender os seus ingressos extras para The BBC Proms em viagogo, anunciando seus ingressos gratuitamente. Todos os ingressos para The BBC Proms estão cobertos pela garantia de ingressos da viagogo!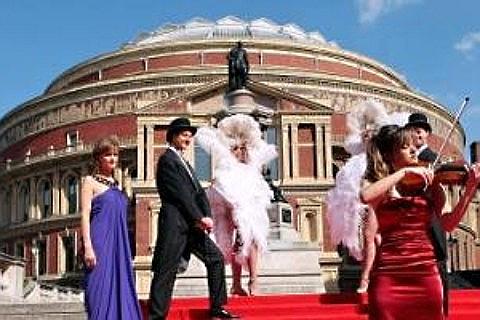 The BBC Proms
The Ticket Marketplace
Garantido

Todos os ingressos são cobertos pela garantia da viagogo

Seu dinheiro está seguro

Somente pagamos o vendedor depois de você ter atendido o evento

Entrega segura

Entregue via e-ticket ou por correio
Somos Oficiais
Ingressos The BBC Proms
Consulte as datas da atuação de The BBC Proms, descubra as próximas digressões de The BBC Proms, compre ou venda os seus ingressos e fique atento às datas em que os ingressos são comercializados em viagogo. Se tiver quaisquer dúvidas sobre a utilização da viagogo, leia nossa página Questões Frequentes ou se precisar de ajuda para comprar os seus ingressos para The BBC Proms, ligue para nossa linha direta de Assistência Pedidos - + 44(0)20 3137 6084 .
A viagogo é a sua bolsa online de ingressos para shows, esporte e teatro.
Alertas de ingressos
Registre-se para receber as últimas informações sobre The BBC Proms e ofertas
Seu endereço de e-mail parece estar incorreto.