Entradas Singing In The Rain

18 mayo - 08 junio

09 noviembre - 30 noviembre
Todas las fechas para Singing In The Rain
No hay entradas que coincidan con sus criterios de búsqueda.
Ajusta los filtros para ampliar la búsqueda
Borrar todos los filtros
Entradas Singing In The Rain
Comprueba las fechas de las actuaciones de Singing In The Rain , infórmate de las próximas giras de Singing In The Rain, compra o vende tus entradas y mantente al día para saber las entradas que están a la venta en viagogo. Si tienes alguna duda sobre cómo usar viagogo, visita nuestra página: Preguntas frecuentes , o si necesitas ayuda para comprar tus entradas de Singing In The Rain llama a nuestro servicio de Asistencia para compras: + 44(0)20 3137 6084 .
viagogo es un sistema online de intercambio de entradas de conciertos, entradas de deportes, entradas de teatro.
Nuestros socios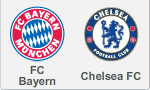 Premio

El intercambio de entradas más grande de Europa
- Comscore, febrero 2012
Entradas garantizadas
Seguridad