The Mousetrap-billetter
Finn de billettene til The Mousetrap som du leter etter på viagogo, verdens største billettmarked. Velg et arrangement for å se utvalget av tilgjengelige billetter, eller se kalenderen for å finne alle datoene med tilgjengelige billetter. Du kan også selge ekstrabilletter du har til The Mousetrap på viagogo, og det er gratis å legge ut billettene for salg. Alle billetter til The Mousetrap dekkes av viagogo sin billettgaranti! p>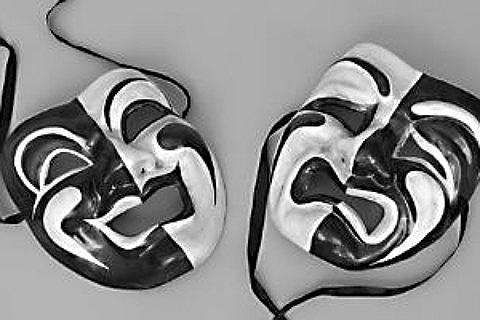 The Mousetrap
The Ticket Marketplace
Garantert

Alle billetter er dekket av viagogo sin garanti

Sikker betaling

Vi betaler ikke selgeren før etter at du har vært på arrangementet

Sikker leveranse

Levert som elektronisk billett eller via bud
Vi er offisielle
Internasjonale begivenheter
Dato

Arrangement

Land

Pris fra

St Martin's Theatre

,

London

GB

The Mousetrap

Storbritannia

kr 261,74

St Martin's Theatre

,

London

GB

The Mousetrap

Storbritannia

kr 166,56

St Martin's Theatre

,

London

GB

The Mousetrap

Storbritannia

kr 166,56

St Martin's Theatre

,

London

GB

The Mousetrap

Storbritannia

kr 166,56

St Martin's Theatre

,

London

GB

The Mousetrap

Storbritannia

kr 261,74

St Martin's Theatre

,

London

GB

The Mousetrap

Storbritannia

kr 436,23

St Martin's Theatre

,

London

GB

The Mousetrap

Storbritannia

kr 166,56

St Martin's Theatre

,

London

GB

The Mousetrap

Storbritannia

kr 166,56

St Martin's Theatre

,

London

GB

The Mousetrap

Storbritannia

kr 166,56

St Martin's Theatre

,

London

GB

The Mousetrap

Storbritannia

kr 166,56

St Martin's Theatre

,

London

GB

The Mousetrap

Storbritannia

kr 166,56

St Martin's Theatre

,

London

GB

The Mousetrap

Storbritannia

kr 436,23

St Martin's Theatre

,

London

GB

The Mousetrap

Storbritannia

kr 166,56

St Martin's Theatre

,

London

GB

The Mousetrap

Storbritannia

kr 166,56

St Martin's Theatre

,

London

GB

The Mousetrap

Storbritannia

kr 166,56

St Martin's Theatre

,

London

GB

The Mousetrap

Storbritannia

kr 166,56

St Martin's Theatre

,

London

GB

The Mousetrap

Storbritannia

kr 166,56

St Martin's Theatre

,

London

GB

The Mousetrap

Storbritannia

kr 166,56

St Martin's Theatre

,

London

GB

The Mousetrap

Storbritannia

kr 261,74

St Martin's Theatre

,

London

GB

The Mousetrap

Storbritannia

kr 261,74

St Martin's Theatre

,

London

GB

The Mousetrap

Storbritannia

kr 261,74

St Martin's Theatre

,

London

GB

The Mousetrap

Storbritannia

kr 166,56

St Martin's Theatre

,

London

GB

The Mousetrap

Storbritannia

kr 166,56

St Martin's Theatre

,

London

GB

The Mousetrap

Storbritannia

kr 436,23

St Martin's Theatre

,

London

GB

The Mousetrap

Storbritannia

kr 166,56

St Martin's Theatre

,

London

GB

The Mousetrap

Storbritannia

kr 166,56

St Martin's Theatre

,

London

GB

The Mousetrap

Storbritannia

kr 166,56

St Martin's Theatre

,

London

GB

The Mousetrap

Storbritannia

kr 166,56

St Martin's Theatre

,

London

GB

The Mousetrap

Storbritannia

kr 166,56

St Martin's Theatre

,

London

GB

The Mousetrap

Storbritannia

kr 261,74

St Martin's Theatre

,

London

GB

The Mousetrap

Storbritannia

kr 166,56

St Martin's Theatre

,

London

GB

The Mousetrap

Storbritannia

kr 166,56

St Martin's Theatre

,

London

GB

The Mousetrap

Storbritannia

kr 166,56

St Martin's Theatre

,

London

GB

The Mousetrap

Storbritannia

kr 261,74

St Martin's Theatre

,

London

GB

The Mousetrap

Storbritannia

kr 166,56

St Martin's Theatre

,

London

GB

The Mousetrap

Storbritannia

kr 166,56

St Martin's Theatre

,

London

GB

The Mousetrap

Storbritannia

kr 261,74

St Martin's Theatre

,

London

GB

The Mousetrap

Storbritannia

kr 261,74

St Martin's Theatre

,

London

GB

The Mousetrap

Storbritannia

kr 166,56

St Martin's Theatre

,

London

GB

The Mousetrap

Storbritannia

kr 166,56

St Martin's Theatre

,

London

GB

The Mousetrap

Storbritannia

kr 436,23

St Martin's Theatre

,

London

GB

The Mousetrap

Storbritannia

kr 436,23

St Martin's Theatre

,

London

GB

The Mousetrap

Storbritannia

kr 166,56

St Martin's Theatre

,

London

GB

The Mousetrap

Storbritannia

kr 166,56

St Martin's Theatre

,

London

GB

The Mousetrap

Storbritannia

kr 166,56

St Martin's Theatre

,

London

GB

The Mousetrap

Storbritannia

kr 166,56

St Martin's Theatre

,

London

GB

The Mousetrap

Storbritannia

kr 261,74

St Martin's Theatre

,

London

GB

The Mousetrap

Storbritannia

kr 261,74

St Martin's Theatre

,

London

GB

The Mousetrap

Storbritannia

kr 166,56

St Martin's Theatre

,

London

GB

The Mousetrap

Storbritannia

kr 166,56

St Martin's Theatre

,

London

GB

The Mousetrap

Storbritannia

kr 166,56

St Martin's Theatre

,

London

GB

The Mousetrap

Storbritannia

kr 166,56

St Martin's Theatre

,

London

GB

The Mousetrap

Storbritannia

kr 166,56

St Martin's Theatre

,

London

GB

The Mousetrap

Storbritannia

kr 166,56

St Martin's Theatre

,

London

GB

The Mousetrap

Storbritannia

kr 166,56

St Martin's Theatre

,

London

GB

The Mousetrap

Storbritannia

kr 166,56

St Martin's Theatre

,

London

GB

The Mousetrap

Storbritannia

kr 166,56

St Martin's Theatre

,

London

GB

The Mousetrap

Storbritannia

kr 166,56

St Martin's Theatre

,

London

GB

The Mousetrap

Storbritannia

kr 166,56

St Martin's Theatre

,

London

GB

The Mousetrap

Storbritannia

kr 166,56

St Martin's Theatre

,

London

GB

The Mousetrap

Storbritannia

kr 166,56

St Martin's Theatre

,

London

GB

The Mousetrap

Storbritannia

kr 166,56

St Martin's Theatre

,

London

GB

The Mousetrap

Storbritannia

kr 166,56

St Martin's Theatre

,

London

GB

The Mousetrap

Storbritannia

kr 261,74

St Martin's Theatre

,

London

GB

The Mousetrap

Storbritannia

kr 166,56

St Martin's Theatre

,

London

GB

The Mousetrap

Storbritannia

kr 166,56

St Martin's Theatre

,

London

GB

The Mousetrap

Storbritannia

kr 261,74

St Martin's Theatre

,

London

GB

The Mousetrap

Storbritannia

kr 166,56

St Martin's Theatre

,

London

GB

The Mousetrap

Storbritannia

kr 166,56

St Martin's Theatre

,

London

GB

The Mousetrap

Storbritannia

kr 166,56

St Martin's Theatre

,

London

GB

The Mousetrap

Storbritannia

kr 166,56

St Martin's Theatre

,

London

GB

The Mousetrap

Storbritannia

kr 166,56

St Martin's Theatre

,

London

GB

The Mousetrap

Storbritannia

kr 166,56

St Martin's Theatre

,

London

GB

The Mousetrap

Storbritannia

kr 166,56

St Martin's Theatre

,

London

GB

The Mousetrap

Storbritannia

kr 166,56

St Martin's Theatre

,

London

GB

The Mousetrap

Storbritannia

kr 166,56

St Martin's Theatre

,

London

GB

The Mousetrap

Storbritannia

kr 166,56

St Martin's Theatre

,

London

GB

The Mousetrap

Storbritannia

kr 166,56

St Martin's Theatre

,

London

GB

The Mousetrap

Storbritannia

kr 166,56

St Martin's Theatre

,

London

GB

The Mousetrap

Storbritannia

kr 166,56

St Martin's Theatre

,

London

GB

The Mousetrap

Storbritannia

kr 166,56

St Martin's Theatre

,

London

GB

The Mousetrap

Storbritannia

kr 166,56

St Martin's Theatre

,

London

GB

The Mousetrap

Storbritannia

kr 166,56

St Martin's Theatre

,

London

GB

The Mousetrap

Storbritannia

kr 166,56

St Martin's Theatre

,

London

GB

The Mousetrap

Storbritannia

kr 166,56

St Martin's Theatre

,

London

GB

The Mousetrap

Storbritannia

kr 166,56

St Martin's Theatre

,

London

GB

The Mousetrap

Storbritannia

kr 166,56

St Martin's Theatre

,

London

GB

The Mousetrap

Storbritannia

kr 166,56

St Martin's Theatre

,

London

GB

The Mousetrap

Storbritannia

kr 166,56

St Martin's Theatre

,

London

GB

The Mousetrap

Storbritannia

kr 166,56

St Martin's Theatre

,

London

GB

The Mousetrap

Storbritannia

kr 166,56

St Martin's Theatre

,

London

GB

The Mousetrap

Storbritannia

kr 166,56

St Martin's Theatre

,

London

GB

The Mousetrap

Storbritannia

kr 166,56

St Martin's Theatre

,

London

GB

The Mousetrap

Storbritannia

kr 166,56

St Martin's Theatre

,

London

GB

The Mousetrap

Storbritannia

kr 166,56

St Martin's Theatre

,

London

GB

The Mousetrap

Storbritannia

kr 166,56

St Martin's Theatre

,

London

GB

The Mousetrap

Storbritannia

kr 166,56

St Martin's Theatre

,

London

GB

The Mousetrap

Storbritannia

kr 166,56

St Martin's Theatre

,

London

GB

The Mousetrap

Storbritannia

kr 166,56

St Martin's Theatre

,

London

GB

The Mousetrap

Storbritannia

kr 166,56

St Martin's Theatre

,

London

GB

The Mousetrap

Storbritannia

kr 166,56

St Martin's Theatre

,

London

GB

The Mousetrap

Storbritannia

kr 166,56

St Martin's Theatre

,

London

GB

The Mousetrap

Storbritannia

kr 166,56

St Martin's Theatre

,

London

GB

The Mousetrap

Storbritannia

kr 166,56

St Martin's Theatre

,

London

GB

The Mousetrap

Storbritannia

kr 166,56

St Martin's Theatre

,

London

GB

The Mousetrap

Storbritannia

kr 166,56

St Martin's Theatre

,

London

GB

The Mousetrap

Storbritannia

kr 166,56

St Martin's Theatre

,

London

GB

The Mousetrap

Storbritannia

kr 166,56

St Martin's Theatre

,

London

GB

The Mousetrap

Storbritannia

kr 166,56

St Martin's Theatre

,

London

GB

The Mousetrap

Storbritannia

kr 166,56

St Martin's Theatre

,

London

GB

The Mousetrap

Storbritannia

kr 166,56

St Martin's Theatre

,

London

GB

The Mousetrap

Storbritannia

kr 166,56

St Martin's Theatre

,

London

GB

The Mousetrap

Storbritannia

kr 166,56

St Martin's Theatre

,

London

GB

The Mousetrap

Storbritannia

kr 166,56

St Martin's Theatre

,

London

GB

The Mousetrap

Storbritannia

kr 166,56

St Martin's Theatre

,

London

GB

The Mousetrap

Storbritannia

kr 166,56

St Martin's Theatre

,

London

GB

The Mousetrap

Storbritannia

kr 166,56

St Martin's Theatre

,

London

GB

The Mousetrap

Storbritannia

kr 166,56

St Martin's Theatre

,

London

GB

The Mousetrap

Storbritannia

kr 166,56

St Martin's Theatre

,

London

GB

The Mousetrap

Storbritannia

kr 166,56

St Martin's Theatre

,

London

GB

The Mousetrap

Storbritannia

kr 166,56

St Martin's Theatre

,

London

GB

The Mousetrap

Storbritannia

kr 166,56

St Martin's Theatre

,

London

GB

The Mousetrap

Storbritannia

kr 166,56

St Martin's Theatre

,

London

GB

The Mousetrap

Storbritannia

kr 166,56

St Martin's Theatre

,

London

GB

The Mousetrap

Storbritannia

kr 166,56

St Martin's Theatre

,

London

GB

The Mousetrap

Storbritannia

kr 166,56

St Martin's Theatre

,

London

GB

The Mousetrap

Storbritannia

kr 166,56

St Martin's Theatre

,

London

GB

The Mousetrap

Storbritannia

kr 166,56

St Martin's Theatre

,

London

GB

The Mousetrap

Storbritannia

kr 166,56

St Martin's Theatre

,

London

GB

The Mousetrap

Storbritannia

kr 166,56

St Martin's Theatre

,

London

GB

The Mousetrap

Storbritannia

kr 166,56

St Martin's Theatre

,

London

GB

The Mousetrap

Storbritannia

kr 166,56

St Martin's Theatre

,

London

GB

The Mousetrap

Storbritannia

kr 166,56

St Martin's Theatre

,

London

GB

The Mousetrap

Storbritannia

kr 166,56

St Martin's Theatre

,

London

GB

The Mousetrap

Storbritannia

kr 166,56

St Martin's Theatre

,

London

GB

The Mousetrap

Storbritannia

kr 166,56

St Martin's Theatre

,

London

GB

The Mousetrap

Storbritannia

kr 166,56

St Martin's Theatre

,

London

GB

The Mousetrap

Storbritannia

kr 166,56

St Martin's Theatre

,

London

GB

The Mousetrap

Storbritannia

kr 166,56

St Martin's Theatre

,

London

GB

The Mousetrap

Storbritannia

kr 166,56

St Martin's Theatre

,

London

GB

The Mousetrap

Storbritannia

kr 166,56

St Martin's Theatre

,

London

GB

The Mousetrap

Storbritannia

kr 166,56

St Martin's Theatre

,

London

GB

The Mousetrap

Storbritannia

kr 166,56

St Martin's Theatre

,

London

GB

The Mousetrap

Storbritannia

kr 166,56

St Martin's Theatre

,

London

GB

The Mousetrap

Storbritannia

kr 166,56

St Martin's Theatre

,

London

GB

The Mousetrap

Storbritannia

kr 261,74

St Martin's Theatre

,

London

GB

The Mousetrap

Storbritannia

kr 166,56

St Martin's Theatre

,

London

GB

The Mousetrap

Storbritannia

kr 166,56

St Martin's Theatre

,

London

GB

The Mousetrap

Storbritannia

kr 166,56

St Martin's Theatre

,

London

GB

The Mousetrap

Storbritannia

kr 166,56

St Martin's Theatre

,

London

GB

The Mousetrap

Storbritannia

kr 166,56

St Martin's Theatre

,

London

GB

The Mousetrap

Storbritannia

kr 166,56

St Martin's Theatre

,

London

GB

The Mousetrap

Storbritannia

kr 166,56

St Martin's Theatre

,

London

GB

The Mousetrap

Storbritannia

kr 166,56

St Martin's Theatre

,

London

GB

The Mousetrap

Storbritannia

kr 166,56

St Martin's Theatre

,

London

GB

The Mousetrap

Storbritannia

kr 166,56

St Martin's Theatre

,

London

GB

The Mousetrap

Storbritannia

kr 166,56

St Martin's Theatre

,

London

GB

The Mousetrap

Storbritannia

kr 166,56

St Martin's Theatre

,

London

GB

The Mousetrap

Storbritannia

kr 166,56

St Martin's Theatre

,

London

GB

The Mousetrap

Storbritannia

kr 166,56

St Martin's Theatre

,

London

GB

The Mousetrap

Storbritannia

kr 166,56

St Martin's Theatre

,

London

GB

The Mousetrap

Storbritannia

kr 166,56

St Martin's Theatre

,

London

GB

The Mousetrap

Storbritannia

kr 166,56

St Martin's Theatre

,

London

GB

The Mousetrap

Storbritannia

kr 166,56

St Martin's Theatre

,

London

GB

The Mousetrap

Storbritannia

kr 166,56

St Martin's Theatre

,

London

GB

The Mousetrap

Storbritannia

kr 166,56

St Martin's Theatre

,

London

GB

The Mousetrap

Storbritannia

kr 166,56

St Martin's Theatre

,

London

GB

The Mousetrap

Storbritannia

kr 166,56

St Martin's Theatre

,

London

GB

The Mousetrap

Storbritannia

kr 166,56

St Martin's Theatre

,

London

GB

The Mousetrap

Storbritannia

kr 166,56

St Martin's Theatre

,

London

GB

The Mousetrap

Storbritannia

kr 166,56

St Martin's Theatre

,

London

GB

The Mousetrap

Storbritannia

kr 261,74

St Martin's Theatre

,

London

GB

The Mousetrap

Storbritannia

kr 166,56

St Martin's Theatre

,

London

GB

The Mousetrap

Storbritannia

kr 166,56

St Martin's Theatre

,

London

GB

The Mousetrap

Storbritannia

kr 166,56

St Martin's Theatre

,

London

GB

The Mousetrap

Storbritannia

kr 166,56
Billetter til The Mousetrap
Kjøp eller selg The Mousetrap teaterbillettene dine hos viagogo. Du kan også registrere deg for billett-varsler for å holde deg informert om kommende The Mousetrap forestillinger. Dersom du har spørsmål angående bruken av viagogo, kan du besøke vår Ofte stilte spørsmål -side, eller dersom du trenger hjelp å kjøpe The Mousetrap billetter kan du ringe vår Bestillingsstøtte at + 44(0)20 3137 6084 .
viagogo er en online markedsplass for billetter til konserter, sport og teater.
Billettvarsel
Meld deg for å få aktuelle The Mousetrap informasjoner og tilbuder
E-postadressen er ikke korrekt.