Roger Waters-billetter
Ikke bare er han grunnleggeren og en av de mest legendariske rockerene I musikkhistorien, men Roger Waters er en suksessrik stjerne etter egen rett. Som Pink Floyds hovedlåtskriver og komponist, ble Waters kjent for sitt birdrag til det tredje bestselgende albumet i historien, The Dark Side of The Moon. Etter han forlot gruppen i 1984, har Waters skapt sin egen retning innen industrien med sitt debut album The Pros and Cons of Hitchhiking, som har gitarsegmenter fra Eric Clapton. Hans første annerkjennelse som soloartist fikk han når han lanserte albumet sitt i 1992, Amused to Death, og siden dengang har han opptredt på flere verdensturneer, inkludert en treårig turne fra 1999. Mellom september 2010 og Juli 2012 spilte Waters på en kjempeturne som ble utsolg på global basis for å feire 30 år siden Pink Floyd først fremførte dobbeltalbumet The Wall på scenen. Velg en dato for å se alle billettene tilgjengelige eller se Roger Waters turneen på kartet for å finne en begivenhet nær deg. Du kan også selge dine ekstrabilletter til Roger Waters på viagogo, og det å liste billettene er gratis. Alle Roger Waters billetter dekkes av viagogos billettgaranti! Ikke vent lengre - kjøp dine Roger Waters nå!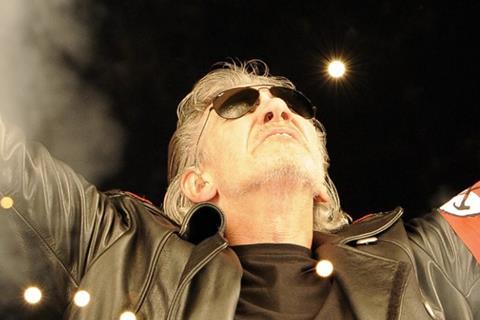 Roger Waters
The Ticket Marketplace
Garantert

Alle billetter er dekket av viagogo sin garanti

Sikker betaling

Vi betaler ikke selgeren før etter at du har vært på arrangementet

Sikker leveranse

Levert som elektronisk billett eller via bud
Vi er offisielle
Begivenheter i Norge
Internasjonale begivenheter
Dato

Arrangement

Land

Pris fra

Gelredome

,

Arnhem

NL

Roger Waters

Nederland

kr 632,92

Festivalpark

,

Werchter

BE

Roger Waters

Belgia

kr 827,96

Gradski Stadion Poljud

,

Split

HR

Roger Waters

Kroatia

kr 940,44

Stadio Euganeo

,

Padua

IT

Roger Waters

Italia

kr 376,35

Stadio Olimpico

,

Rome

IT

Roger Waters

Italia

kr 676,48

Olympic Stadium (OAKA)

,

Athens

GR

Roger Waters

Hellas

kr 692,48

ITU Maçka Campus – Amphitheatre Mustafa Kemal

,

İstanbul

TR

Roger Waters

Tyrkia

kr 830,15

Eden Arena (former Synot Tip Arena)

,

Prague

CZ

Roger Waters

Tsjekkia

kr 714,21

Commerzbank Arena

,

Frankfurt/a.M.

DE

Roger Waters

Tyskland

kr 662,37

Parken

,

Copenhagen

DK

Roger Waters

Danmark

kr 669,01

Gamle Ullevi

,

Göteborg

SE

Roger Waters

Sverige

kr 1 003,12

National Stadium Warsaw

,

Warsaw

PL

Roger Waters

Polen

kr 544,90

Ernst Happel Stadion

,

Vienna

AT

Roger Waters

Østerrike

kr 727,86

Puskas Ferenc Stadion

,

Budapest

HU

Roger Waters

Ungarn

kr 850,93

Tid & dato vil bli bekreftet

Piata Constitutiei

,

Bucharest

RO

Roger Waters

Romania

kr 1 129,04

Vasil Levski Stadium

,

Sofia

BG

Roger Waters

Bulgaria

Usce Park

,

Belgrade

RS

Roger Waters

Serbia

kr 357,53

Olympiastadion Berlin

,

Berlin

DE

Roger Waters

Tyskland

kr 656,35

Esprit Arena

,

Düsseldorf

DE

Roger Waters

Tyskland

kr 622,10

Amsterdam ArenA

,

Amsterdam

NL

Roger Waters

Nederland

kr 440,64

Letzigrund Stadion

,

Zürich

CH

Roger Waters

Sveits

kr 807,12

Wembley Stadium

,

London

GB

Roger Waters

Storbritannia

kr 782,80

Manchester Arena

,

Manchester

GB

Roger Waters

Storbritannia

kr 501,29

Aviva Stadium (Lansdowne Road Stadium)

,

Dublin

IE

Roger Waters

Irland

kr 650,23

Stade de France

,

Paris Saint-Denis

FR

Roger Waters

Frankrike

kr 541,94
Billetter til Roger Waters
Kjøp eller selg Roger Waters turnébillettene dine at viagogo. Du kan også registrere deg for billett-varsler for å holde deg oppdatert om nye eller kommende Roger Waters 2013 turnédatoer. Dersom du har spørsmål angående bruken av viagogo, kan du besøke vår Ofte stilte spørsmål -side, eller dersom du trenger hjelp å kjøpe Roger Waters billetter kan du ringe vår Bestillingsstøtte at + 44(0)20 3137 6084 .
viagogo er en online markedsplass for billetter til konserter, sport og teater.
Billettvarsel
Meld deg for å få aktuelle Roger Waters informasjoner og tilbuder
E-postadressen er ikke korrekt.